ARGENTINA WINGSHOOTING / AWS LODGE / THE FOOD
Eating is a very important detail in our main lodge, every detail is focused on the pleasures of taste.

Drinks are specially selected local brands improvements.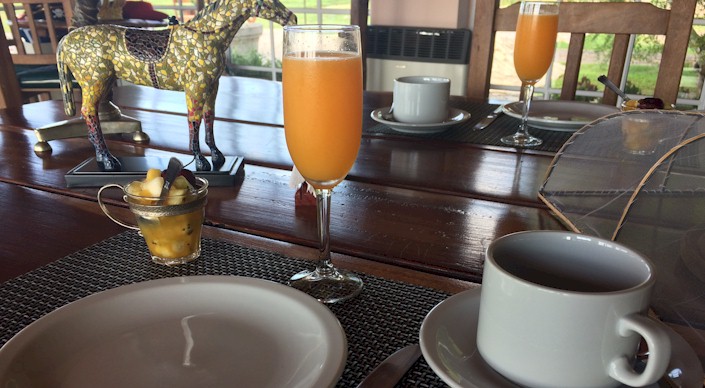 Breakfast

Who has not dreamed of waking up and finding a country breakfast?

The dreamy soul returns to the body when we start our day we join through our memories aromas that lead us to the eating place, located in front of the lagoon watching ducks and birds, with a privileged view.
Observing the behavior of birds that seek their supplies to start your day, continue enjoying the delights that await us:

Infusions:
TEA, TRADITIONAL MATE, COFFEE, MILK, NATURAL FLAVORED YOGURT, YOGURT, ORANGE JUICE.

Toppings:
VARIOUS BREADS, WHEAT & BRAN, SLICED HAM, CHEESE, SCRAMBLED EGGS, CRISPY BACON, CEREALS, BUTTER, CREAM CHEESE, LOCAL HONEY.

Sweets:
JAMS, CHOCOLATE PUDDING, APPLE PUDDING, TYPICAL ARGENTINE FROLA PASTA, BREAD WITH HONEY, MINI CROISSANTS WITH HAM AND CHEESE, FRUIT SALAD, BANANAS, GRAPEFRUIT, FRUITS FROM THE SEASON.

---
THE LUNCH






Lunch at Aws lODGE is having the ability to choose different places to enjoy the same service.

Both the barbecue, as the shade of the trees in front of the fireplace or perhaps in our front yard all our culinary staff will be on hand.

Depending on the group and weather conditions can organize a lunch on the banks of the stream or along the marshes. We build benches, bring comfortable chairs or picnic blankets to tailor the experience without altering our natural environment

Entree:
TYPICAL ARGENTINE pork sausage and black pudding BROCHETTE or BROCHETTE CHICKEN TENDERLOIN or PORK SANDWICHES OF "MATAMBRITO".

Main:
GRILLED STEAK on HOT COALS, STUFFED POTATOES, MIXED SALAD (LETTUCE, TOMATO AND ONION ) or RUSSIAN SALAD POTATOES

Desserts:
TIRAMISU, ICE CREAM, GARDEN CAKE, MOUSSE CAKE, FRUIT SALAD STATION, FLAN, RICE PUDDING, COFFEE / TEA, ALL HIGHEST QUALITIES

---
THE DINNER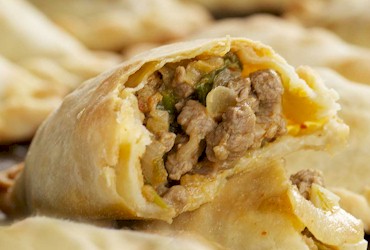 Our nights in AWS Lodge are very exclusive, the night sounds mingle with the unmistakable flavors of the Argentine countryside overlooking the duck marshes, with many ducks flying and spectacular sunsets. Each course will allow our guests to taste the typical dishes of our country and region. Also we do French, Italian and Germany flavors.


"If any guests has specific needs or allergic to any food, we will provide an alternative that is to your liking" Please notify us before your visit.

Drinks:
SPARKLING WATER OR STILL WATER, SOFT DRINKS, BEER, LEMONADE, SKIM OR WHOLE MILK, MALBEC, CABERNET / PINOT NOIR AND SOME BLENDS WINES.

WE ONLY SERVE THE TOP QUALITY ARGENTINE WINES WHICH ARGENTINA IS KNOWN FOR.