ARGENTINA WINGSHOOTING / PRE TRIP INFO
What to bring
---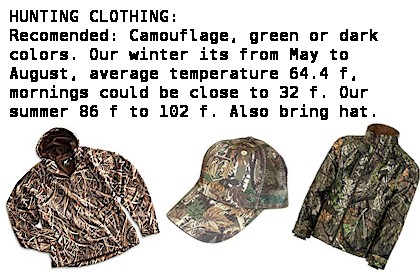 ---
---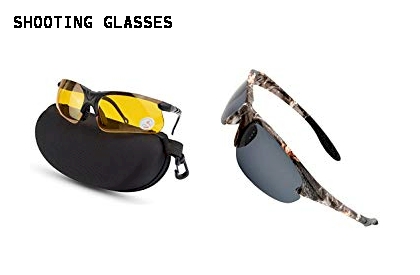 ---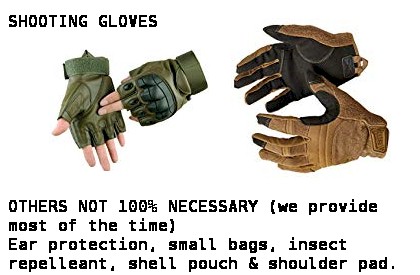 ---
Useful travel information
How to get the country: The most common way to reach Argentina is on an overnight flight from the United States landing in Buenos Aires the following morning.
Foreign hunters have at their disposal all kinds of direct flights to our country. Flights coming from USA and Europe generally arrive very early in the morning and depart in the evening. Many airlines service daily direct flights from America: United from Washington DC, Continental from Houston, Delta from Atlanta and American Airlines from Dallas and Miami.
Hunters have to buy their airline tickets with final destination to the city of Buenos Aires, capital of the Argentine Republic. The arrival and departure flights -from and to the country of origin- take place at Ministro Pistarini International Airport of Buenos Aires, located in Ezeiza few kilometers far from the city of Buenos Aires and linked to it by a freeway which guarantees a delay of no more than 30 minutes from the airport to the downtown.

Reception while arrival: AWS receive all its visitors at Buenos Aires Int'l airport and offers qualified bilingual assistance to help them with gun clearance and the rest of the arrival procedures once they land in the country. Ground transportation to a hotel in downtown BA or directly to the field are also arranged by the hunting company.

Ground Transportation: Since many of our main destinations are very close to Buenos Aires for the comfort of our visitors, we provide ground transportation from Buenos Aires to the hunting area when the hunting destination is not beyond of three hours from town. Usually the ride is through modern and safe four lanes highways, using very comfortable vehicles according to the size of the party. Executive vans, high quality cars and brand new SUVs and 4x4 pick up are part of our normal transportations' features.

Domestic Air Transportation: Domestic flights into the country usually depart from a different airport (Jorge Newberry Airport) located in downtown Buenos Aires and 40 minutes far from the Int´l Airport. Aerolineas Argentinas, Austral and Lan service to the capital cities of each province and also fly into many other touristic destinations of the country in modern aircrafts like Boing 737-700 and the brand new Embraer jets.
For those who want a more direct route to the lodge, charter flights from Buenos Aires directly to the field can be also arranged for an additional cost. Aircraft will be selected according to the size and budget of the party, distance from BA and type of airstrip at the hunting destination.

Passport: the hunter who wishes to enter the country must have his passport up to date. We highly recommend hunters to check their passport expiration date in advance to make sure it does not expire during their stay in our country.



Visas: most citizens from Western Europe as well as from American countries do not need a visa to enter Argentina if they are not planning to stay longer than 90 days. African countries -except those from the South African Republic- and most Asian and Eastern Europe countries, should get an entry visa from Argentine consulates or embassies in their respective countries.

U.S. citizens do not need a visa for visits of up to 90 days for tourism or business.





Baggage: the legal weight limit allowed by airlines is generally 20 kg. Per person, though, in general, local airlines (Aerolíneas Argentinas) as well as North American ones are usually tolerant of moderate baggage excess.




Firearms´ transportation: Hunters should have all documentation required by their countries to export weapons temporarily. These should travel in rigid gun cases specially designed for this purpose with security locks or padlocks, so as to prevent weapons from being freely opened before being reported at the check-in counters. In order to bring firearms to Argentina, foreign hunters should provide to our company all the details of the hunters´ personal information and the firearms to be brought in. A member of Argentinawingshooting.com will be waiting at the International Airport with the paperwork already done. The Weapon National Register will issue the authorization, which will be checked by the air police at the moment of arrival to the country at Buenos Aires International Airport. Hunters must pay a gun introduction permit at customs according to its current value fixed by the Government.



Related Link to enter your gun:
PDF DOCUMENT


In case you do this please contact us asap.



Currency: the Argentine currency is the "peso". Since its value freely fluctuates with respect to the United States dollar, we recommend verifying the current exchange rate through the Internet in any website which provides information about it.

Language: the local language is Spanish. Argentinawingshooting.com offers English-speaking guides with no cost and, at hunters request; it also offers guides who are fluent in other languages, such as German, French, Italian language and so on. We recommend visitors to ask for this service in advance, bearing in mind that it will have an additional cost.

Vaccination: no vaccine is requested to enter the Argentine territory. We advise travelers to verify the validity of the medical insurance hired in the country of origin, since the tariffs of AWS are not inclusive of any medical service.




Electric Voltage: the 220 volt electric system is used in Argentina. There are three-pin plugs as well as two-round-pin plugs; converters of 110 volts are needed for countries with that voltage.




Climate: Because the disposition of Argentina in the South American continent it takes different latitudes so the climates depend on the region visited by our guests. During the prime of the big game season (Autumn) in Buenos Aires area the weather is mild with cool nights and pleasant days with an average temperatures of 20° Celsius and a high percentage of humidity in the air; in La Pampa province the days use to be a little bite warmer and nights quite cooler with an average temperature of 23° Celsius and low percentage of humidity; during the same time the weather is colder in Patagonia country, being quite cold during the day and very cold during the night with an average temperature of 10° Celsius. It is not unusual that the first snow storms arrive in those days.
During the winter which is the prime of the wing shooting the weather is colder all over the country but not as cold as Europe or North America.




Clothing: it depends on the region, hunting modality and the season chosen by the hunter. Since Argentina doesn´t has extreme weather conditions as North America or Europe we recommend to bring clothing for mild/cold weather. During our fall we recommend light but strong shirts and trousers, wool sweater, hat and a heavy jacket just in case. During our duck hunting mornings in winter time weather use to be pretty cold so it requires warm and waterproof clothing.
Camo gear is allowed in Argentina. Heavier clothes are required because the nights use to be cold. Special underwear, gloves and a warm hat use to be useful. As for the foot wear we recommend comfortable water proof boots, suitable for long walks. We use to provide most of the equipment for duck hunting so we have available knee boots, hip boots and waders of all the normal sizes. Don't forget your personal hygiene stuff. Regarding the hunting equipment the hunter is free to bring whatever considers useful for this hunt: binoculars, pocket knife, photo camera, flashlight and so on.